Wills, Probate and Estates in Israel: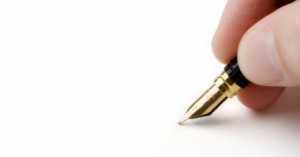 No man knows the day of his visitation…, though an uncomfortable thought, death is an inevitable part of life, and we at Goldzweig Law Offices strongly advise our clients to plan for the future of their estates, including financial assets, real property, valuables, and personal belongings. Such planning ensures that one's estate is divided according to his or her wishes, and can also help prevent unnecessary conflict among loved ones after a person's passing.
Our office specializes in all aspects of inheritance law including preparation of wills, estate distribution according to a will, preparing/filing an Inheritance application with the Israel Inheritance Registry, and filling suit in Family Court with regard to the range of inheritance issues.
Technically defined, a "Will" is a legal document specifying what shall be done with a person's estate after his or her death.  A will must be written by a person over the age of 18 who is mentally capable and of sound mind and memory, and must be prepared according to Israeli inheritance law. If a death occurs and no will was prepared, the estate is divided according to the Israeli Law. If a death occurs outside the State of Israel, the estate of the deceased is divided according to residency jurisdiction.
Our offices understand how to deal with the sensitive and oftentimes contentious matter of inheritance, and we will work hard to achieve optimal results for you and those you care about most.